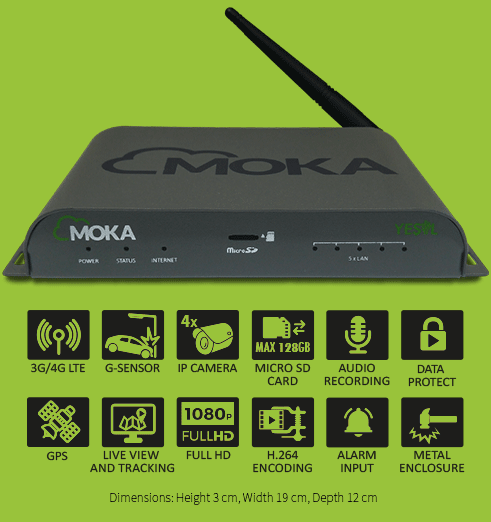 MOKA Mobile NVR


Handy, Professional and Durable


A Black Box for all vehicles.



All-in-house made, new generation mobile recording and vehicle traction system, MOKA Mobile NVR is a functional and handy system. A new generation "Vehicle Black Box" provides high level of security.
Having small size, enables easy use and safe keep in your vehicle. Get more than regular simple recording or tracking systems, MOKA Provides 3G/4G, GPS and G-Sensor functions all in one.
Pay less for New Technology!
MOKA is high value product offering multi functions in single system. Thanks to in-house development, MOKA is highly affordable.
New Generation Vehicle Security System
7/24 Real-time track and view your vehicles, anywhere!
WHY MOKA Mobile NVR?
Provides higher driving security by enabling 4 IP cameras, embedded GPS system and G-Sensors. Records All visual and audio data together with location info in to easy-use SD card. You can track and view all, get the instant info (speed, events etc) from anytime, anywhere.
Higher the control, higher the security and efficiency. Make sure your fleet is on right track, stay safe and lower the costs.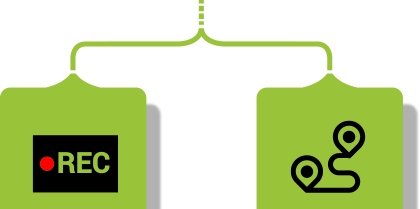 Next-generation vehicle black box for taxis, service vans, buses, public vehicles, tankers, and logistics firms




You can view and track your vehicles 24 hours a day, 7 days a week, and generate a status report.
For further information, please contact us at +90 216 305 08 02 or  [email protected]