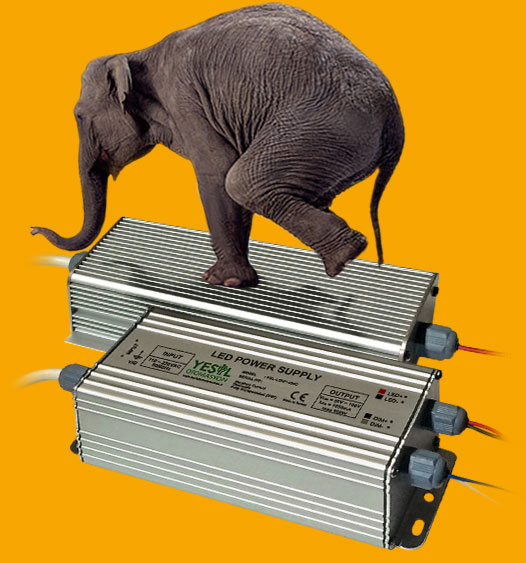 Efficient, Safe, Enduring
Yesil Otomasyon carries on its R&D activities on LED lighting technologies and designing LED ligthing systems which focus on issues such as high efficiency, energy saving and environmental protection.
Our LED drivers shut down output current on short circuit and over-temperature situations and recover automatically when the fault condition is removed.
We develop our own technology
We have the advantage of being designer and manufacturer and this gives us the flexibility of adapting our solutions to your requirements (output current, output voltage, etc.) in a reasonable time and cost.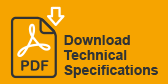 IP67 Compatible

Our constant current Led drivers provide high power factor and PWM dimming capability. They are IP67 level dust and water proof.
What is IP standard?
The IP Code, International Protection Marking, IEC standard 60529, sometimes interpreted as Ingress Protection Marking, classifies and rates the degree of protection provided against intrusion (body parts such as hands and fingers), dust, accidental contact, and water by mechanical casings and electrical enclosures.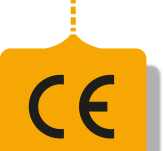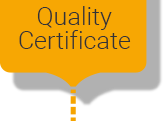 Who wants better prefer us
Our Led drivers which can be used both indoor and outdoor are preferable to traditional lighting equipments due to their ease of assembly and automation compatibility.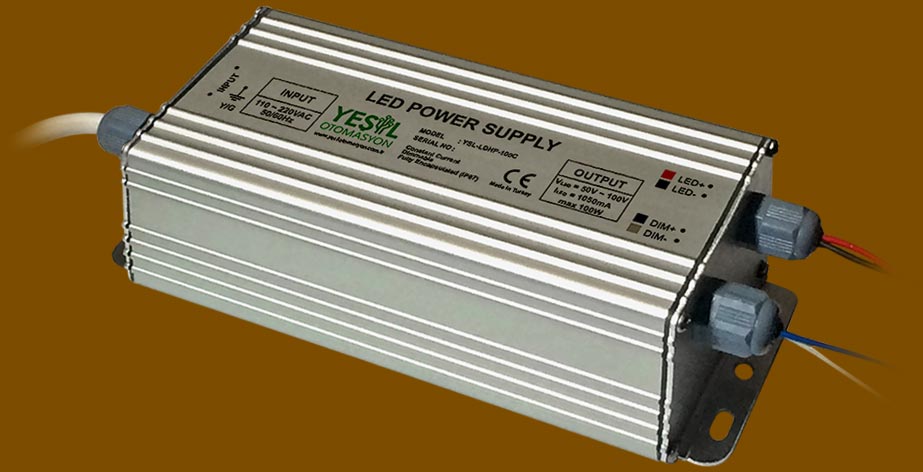 Contact us by calling +90 216 3050802 or e-mail to [email protected] for detailed information.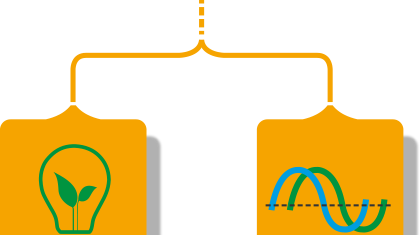 Continous Energy Efficiency
75W and 100W Led drivers, developed by our highly advanced engineering infrastructure, provide up to 93% efficiency at full load.
In electrical power systems, power factor is the ratio of the real power to the load to the apparent power in the circuit and defined with a number between 0 and 1. In an ideal system power factor should be 1. Led drivers manufactured by Yesil Otomasyon, have power factor values greater than 0.99 due to the active power factor correction circuitry!
In systems where power factor is less than 1, it means that there is a loss equal to the difference between apparent power and real power. Please keep in mind that a 60W luminaire with power factor 0.5 will demand an energy of a 120W luminaire from the system!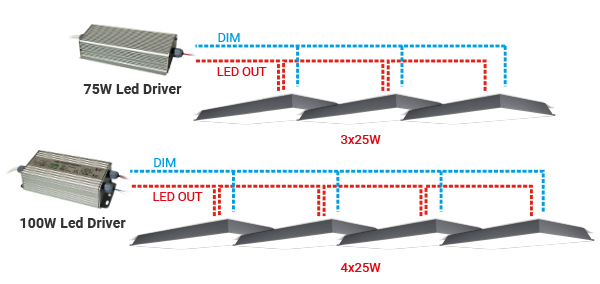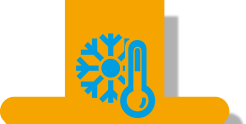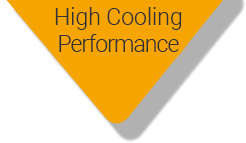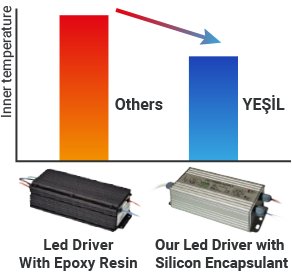 Maximum cooling with silicone encapsulant
We use themally conductive silicone based encapsulant instead of epoxy based resine and thermally conductive alimunum casing for our led drivers
According to our test results, our 100W led drivers which used silicone based encapsulant have 20 degrees less inner temperature with respect to drivers which use ordinary epoxy resin as encapsulant.
Therefore Led drivers manufactured by Yesil Otomasyon have increased life time and they have more stable electrical characteristic throughout their life time.